Slide 3
Chef-inspired uniquely flavored meals, fresh and never frozen.
CONVENIENT
No shopping, prepping, cooking or cleaning.
Slide 1
A Creative and Artful Vegetarian Food Service Kitchen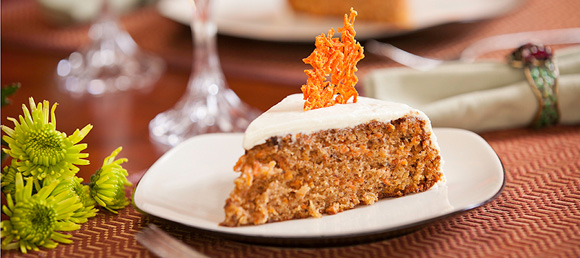 Slide 4
Chef Sigret's 100% Plant Based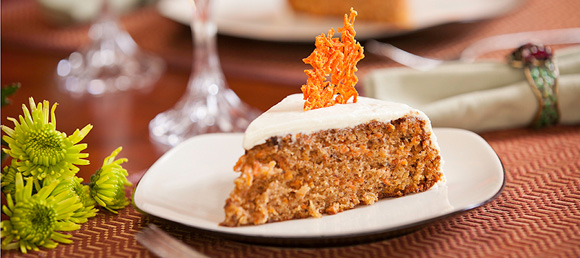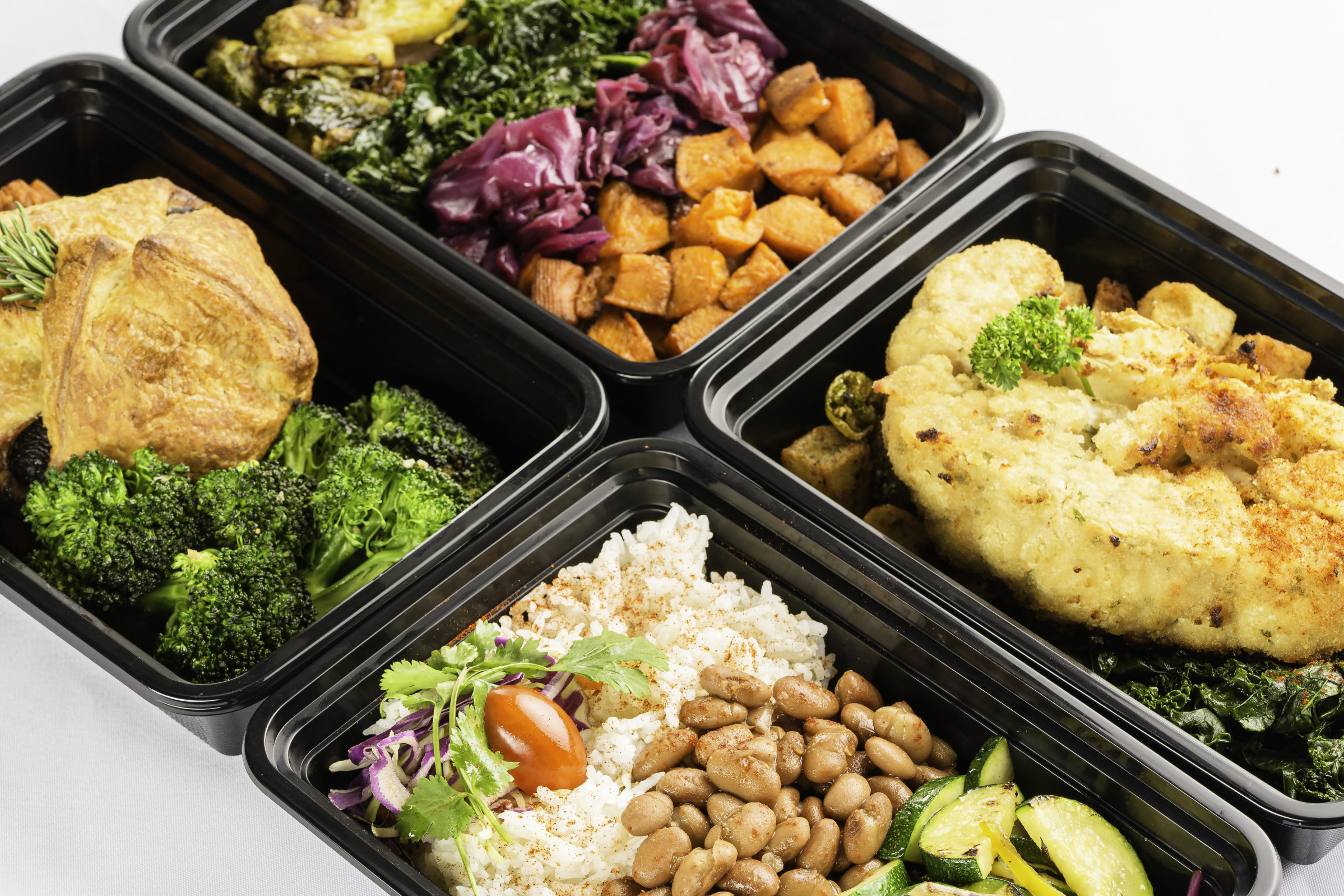 Slide 2
Rotating Entrees, Salads,
Soups and Desserts
Designed to give you optimum balanced nutrition and are freshly made just for you.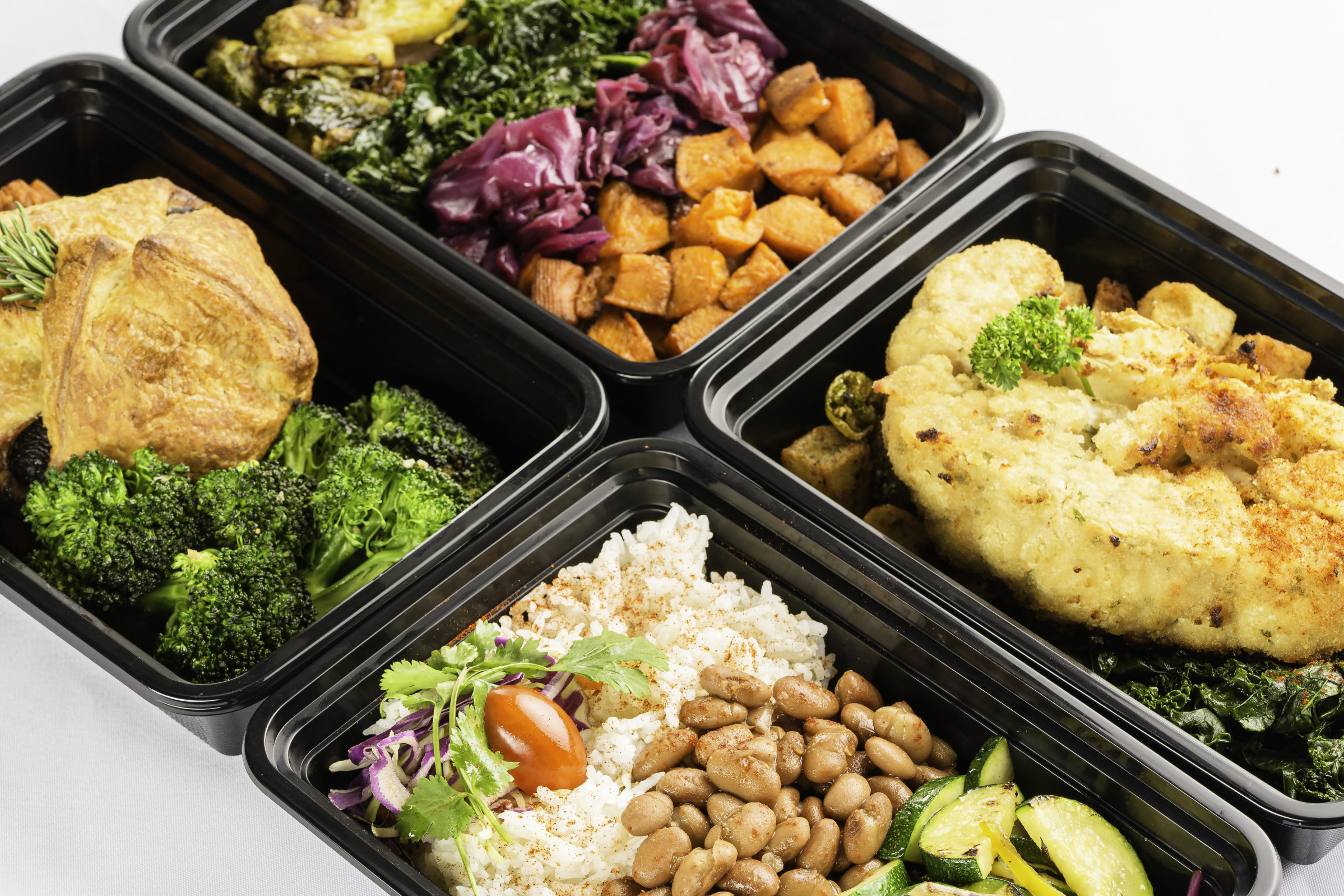 Cooking up tasty food since 2011.

The Tasteful Kitchen
Tucson's Weekly Vegan Meal Service
Are you looking for healthful and delicious meals featuring fresh produce, grains, and plant proteins and delivered every week?
The Tasteful Kitchen is here for you. Whether you are a busy family ready for a delicious dinner, a retiree looking for a different kind of senior meal or you want a meal delivery option that doesn't mean fast food. The Tasteful Kitchen offers a unique Tucson service, an affordable weekly meal service.
Our dishes are 100% plant-based. Many of our menu items are gluten-free including our soups, and all are non-GMO, low sodium and low sugar with no additives or preservatives. For our omnivore friends, you need only add your favorite protein to our offerings.
Think of us as your own personal chef. We do all the shopping, chopping and cooking for you and all you have to do is heat, eat and enjoy a delicious meal.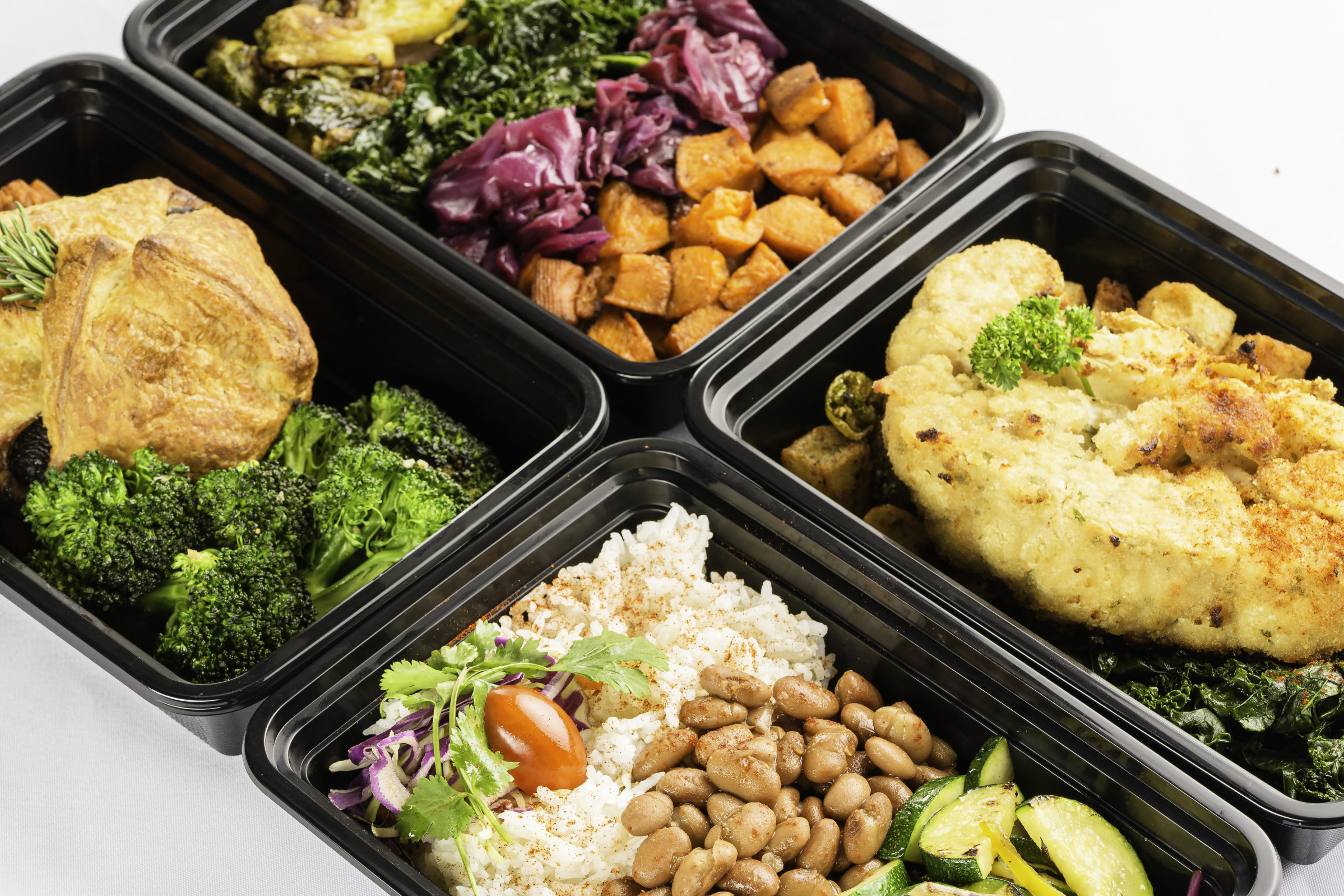 ONLINE STORE OPENS FOR ORDERING
FRIDAY 8 AM TO SUNDAY 8 PM
TUESDAY Delivery Area: West of Tucson Blvd to Sanders/Sanderio Rd and 22nd St to Rancho Vistoso Blvd
WEDNESDAY Delivery Area: East of Tucson Blvd to Houghton Rd and Valencia to Skyline
All deliveries are made between 4:00 and 7:00
Outside our delivery area please call 520-250-9600 for an appointment for curbside pick-up.
Our delivery bags are not insulated for outdoor use. Please provide a cooler with ice packs or something to maintain a cool temperature.
WEEKLY MEAL SERVICE
with rotating entrees, salads, soups and desserts.
Our goal is to showcase the beauty and flavor of vegetables. We offer a diverse and eclectic menu for a variety of tastes. We enjoy working with seasonal fruits and vegetables with a strong emphasis on organic and locally grown produce.
ONLINE STORE OPENS FOR ORDERING
FRIDAY 8 AM TO SUNDAY 8 PM
Testimonials
The Tasteful Kitchen delivers flavorful and inventive vegan cuisine. All things considered, this is one of the best vegan spots I've been to. The ingredients are high quality and the food is not precious or overpriced. The herb crusted cauliflower and the miso eggplant medallions are both menu highlights. If they have the portobello mushroom pot roast special, go for it. It's deep. It's real deep. Hard to go wrong at this place.
Sam Rosenzweig
2020-09-07
What a delightful restaurant experience I had here! The ambience here and pleasant. Parking is in the back. It's small so reservations could be a wise idea. They have all vegan options except for their carrot cake dessert. I had a delightful eggplant. My friend had the homemade pineapple soda and the delicious cauliflower steak entree. We shared two appetizers and enjoyed the soup of the day as well; a lot of food for two people. However, we wanted to try as much as possible! We took home some of our entree so we could share a dessert -- the oatmeal, apple, berry treat topped with coconut ice cream. We enjoyed every bite of everything, knowing it was high quality, vegan food.
Wonderful food, staff and owners. Will become a frequent stop.
A gem in the heart of Tucson. Tasteful kitchen has an interesting menu, quietly attentive service, and a leisurely approach that is reminiscent of Europe. The ambiance is quiet, with soft background music, making it a fine place to have a conversation over dinner. A nice alternative to chain restaurants and the noisy atmosphere that has come to characterize so many restaurants. Certainly worth a try.
Excellent plant based food and service!
THIS is a great place for vegetarians. They even make their own sodas. I had the portabello mushroom wellington, and a sweet potato soup. Really exceptional. GO HERE!
Join Our Members

Receive Weekly Updates and Special Deals, only available via email.